The brand
Bread&Co. is a refined bakery and coffee concept designed
for demanding and gourmet travellers.
Customers can savour simple and tasty flavours
served at the counter.
Authentic recipes prepared with ingredients renowned
for their high quality and refined taste are served in
a warm, comfortable and cosy environment amid a
Scandinavian-inspired design that modernizes and revamps tradition.
The brand currently has 8 outlets in airports and train stations across
3 countries.
Our products
Bread&Co.'s offer covers all day long needs by offering breakfast, snacks
and desserts, savory options for lunchtime and a selection of hot and cold
beverages.
Salads & sandwiches
Home-baked, our sandwiches are made with fresh and high quality
ingredients. Club triangle, classic or even wrapped, our sandwiches
could also be grilled to taste it hot!
Visit our bakery to try all our original recipes.
Want something healthy but generous? Our selection of salads are full of
freshness to boost your day!
Our drinks & beverages
Bread&Co. wisely selected teas and coffees to cheer you up at anytime of
the day. Moreover, our hot chocolate are made with real cocoa!
You will also find a wide range of cold drinks such as orange juice and
frappe to get little freshness!
Pastries & desserts
From Viennese pastries to cakes slices, our large range of fresh
hand-baked bread will be your perfect partner to start your day!
Our variety of sweet food is offered all day long to cover every needs
to enjoy your break.
Locations
Bread&Co. Gare du Nord
France
112 rue de Maubeuge
75010 Paris
Bread&Co. Villejuif
France
5 avenue de Stalingrad
94800 Villejuif
Bread&Co. Lyon TGV
France
Gare de Lyon Saint-Exupéry
69125 Colombier-Saugnieu
Bread&Co. T2 Nice Airport
France
Rue Costes et Bellonte
06206 Nice
Bread&Co. Gdańsk Airport
Poland
ul. Juliusza Słowackiego 200
80-298 Gdańsk, Poland
Bread&Co. Praha Airport T2
Czechia
Aviatická 1017/2
161 00 Praha 6, Czechia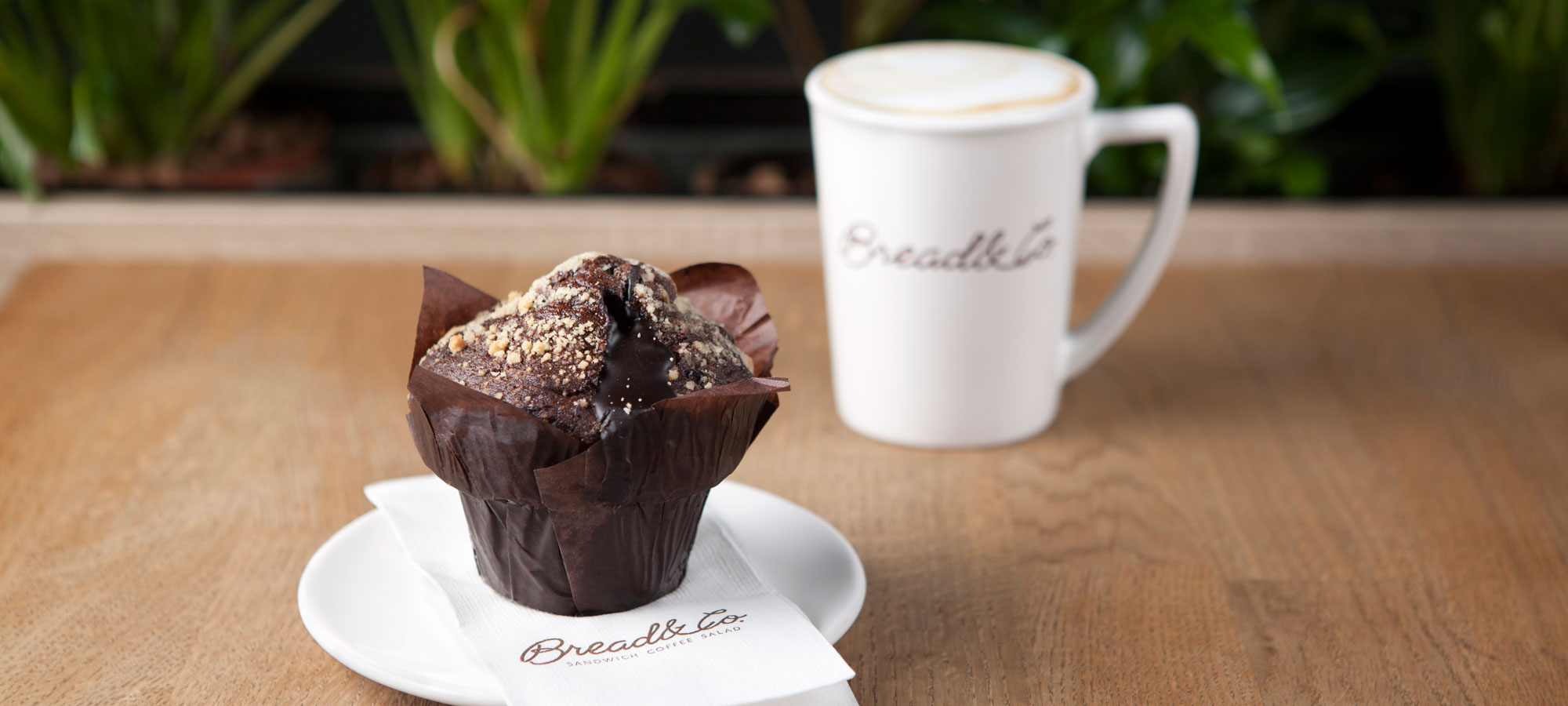 Contact us
Any feedback, question or remark? Please share it with us! Your opinion is
precious and helps us continually improve the experience we offer you.